1. I took some time away from the blogging world -about 2 weeks. I had scheduled posts like crazy for the entire month minus three or so, and it was actually extremely nice. I wrote quite a bit, which was my plan; however, it was not on the projects that I had planned to work on. I didn't finish my current novel (#4). Instead, I worked on a completely new novel, and I began editing my second novel and cringed at all the terrible grammar and badly worded sentences. (Amanda)


2. My sisters finally came back from their trips! Ashley was out of the country for a little over a month and a half, and Allison was visiting her boyfriend in North Carolina for a month. To say that I missed them would be a terrible understatement. I'm super close to my younger sisters, so it's nice to have them back in my home state. (Amanda)
3. I moved into a new apa
rtment! It is close to where I will be going to school in the fall, and is very spacious and modern. I have new roommates that are super chill and fun. So far everything is going well! (Addison)
4. I also took a blogging break. I went on vacation and moved, which allowed for very little blogging time. I was able to queue posts, but I missed out on writing a lot of my personal posts. I did realize how much I would miss the blogging community or the act of keeping up this blog, but I really did. Funny how little things like this blog become so important. (Addison)


5. I've been journaling! While this isn't something super impressive, it is something of note. I've been doing a lot of letter writing to myself, to others, to my past selves. It is super therapeutic and I highly recommend it! (Addison)
2 Books that Amanda enjoyed this month:
Graze Boxes.
Let's talk about these lovely things! I was lucky enough to get an invitation which gave me my 1st and 5th box free, so I decided to try it out, and I'm so glad I did! I was struggling trying to find good, healthy snacks throughout the week, and a single Graze box lasts me about a week and a half. And it's full of healthy, organic snacks that you don't regret eating after the fact. If you check out their site you can see all the awesome snacks available, and it's really not a bad price ($6 a box), and the snacks go farther than you expect. If you want the same deal I got, you can use this code and get your 1st and 5th box free after signing up at graze.com: 1CWWMH7JB
Addison's New Obsession:
Pretty Little Liars.
*lowers head* I'm not proud of this, you guys. I am
obsessed
with Pretty Little Liars. I decided to start watching it on Netflix, which turned out to be a HUGE mistake. I am a sucker for teen drama, and this series is full of it. I am not one for super scary things, but I do appreciate a thrill. While this isn't the most magnificent storytelling I've seen on television, it does make for an addiction. The writers know how to keep the viewers hooked. It is true:
two can keep a secret if one of them is dead.
Most popular review this month: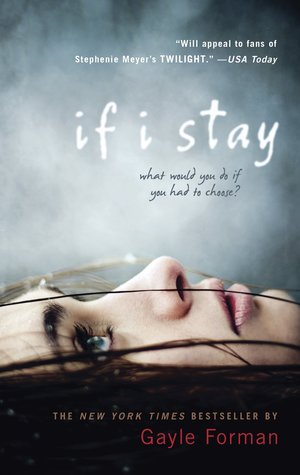 This has been the rainiest summer I have ever seen in Texas. We get rain at least once a week if not more, and I have loved every minute of it! Central Texas gets so hot and gross, and to have rain to cool off and keep it from going over 100 degrees is a wonderful summer blessing. (Amanda)
June is a month of memories for me, and the heart always remembers. (Addison)
3 things Amanda is looking forward to next month:
1. My best friend of 14 years is getting married in July and I couldn't be more happy for her or to stand up with her on that special day. We've been best friends since 4th grade and even though distance has kept us apart for the last 6 or 7 years (on and off), we have still remained close, and I can't wait for her to marry her wonderful fiancé.
2. I plan on taking advantage of my final month at home. I have no ties and very few obligations, so I will be taking complete advantage of my personal time. I plan on doing much of what I did this past month. Reading, writing, and binge watching television shows.
3. Midnight Thief by Livia Blackburne! Oh my gosh, I can't tell you how long I've been waiting for this book! I requested it on NetGalley and was denied -apparently Disney Hyperion just doesn't like us, and I'm dying to read it! So I already preordered my copy and am waiting anxiously to have it in my hands finally.
3 things Addison is looking forward to next month:
1. I honestly don't know. I have a feeling that it will be a month of growth and experience, and I am running towards it with open arms.
Amanda's favorite quote of the month:
"It's a wishbone," she'd told him, holding it out. "You hook your finder around the spur, like this, and we each make a wish and pull. Whoever gets the bigger piece gets their wish."
"Magic?" Akiva had asked. "What bird does this come from, that its bones make magic?"
"Oh, it's not magic. The wishes don't really come true."
She shrugged. "Hope? Hope can be a powerful force. Maybe there's no actual magic in it, but when you know what you hope for most and hold it like a light within you, you can make things happen, almost like magic." (Daughter of Smoke and Bone by Laini Taylor, page 288)
Addison's favorite quote of the month:
"Someone once wrote that a novel should deliver a series of small astonishments. I get the same thing spending an hour with you."
― E. Lockhart, We Were Liars