4 things that happened this month:
1.
Jamie and I attended an author event called Spark a Reaction at Irving Public Library, and it was fantastic!!! We got to meet authors John Corey Whaley, Sherry Thomas, Veronica Rossi, Lisa M. Stasse, and Julie Murphy, not to mention some really awesome bloggers like
Oh Magic Hour
,
Mary Had a Little Book Blog
, and
In Italics Books
. You can read more about this event and what it was like
here
. (Amanda)
2. I painted... a lot. I painted 6 different acrylic paintings this month. I experimented with multimedia while sticking with acrylics which was different for me, but I loved it! I feel like I've painted and drawn so much this month that I've done more than I have this entire year put together. It was a month of creativity. (Amanda)
3. I got so, so, so sick. Something caused my liver to quit functioning properly, and I had to spend several days in the hospital. I've had test after test done, only for them to come back negative. This week I go in for a liver biopsy and hope for some answers. (Addison)


4. I haven't been on the blog much because of my being sick. Luckily, I have a fantastic BFF that has been holding down the fort in my absence. I am slowly starting to get better, and will have a more active presence on the blog. (Addison)


2 Books that Amanda enjoyed this month:
2 Books that Addison enjoyed this month:
1.
Stray
by Elissa Sussman
Amanda's New Obsession(s):
I have 3 new obsessions actually:
(1) Colleen Hoover.
I never thought I would actually grow to like the New Adult genre or even contemporary/realistic fiction, but I have so much where this lovely author is concerned. Oh my gosh, my love for her latest book
Ugly Love
knows no bounds. It was beautiful and made me cry and it trampled my heart s thoroughly that I was not the same after having read it. BEAUTIFUL!
(2) Art Nouveau.
As I mentioned above, I have been doing a lot of painting lately, and I found that I really like the Art Nouveau style. It's simple yet complex, and beautiful and striking. I've really enjoyed painting a couple of my pieces in this particular style -so much that I may even do more.
(3) Griffin Peterson.
After reading Colleen Hoover's
Maybe Someday
, I have fallen head over heels with this man's voice. All of the lyrics strike a chord within me, and his voice just soothes my soul.
Since I've been sick constantly during July, my obsessions were pain pills and blue jello.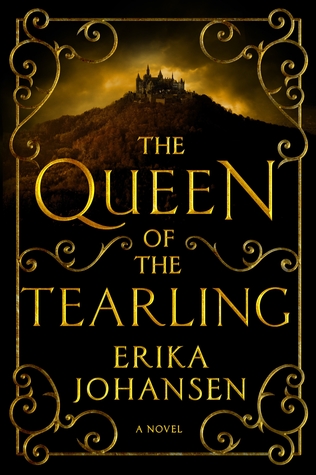 3 things Amanda is looking forward to this month:
1. Moving. In a week I will be moving to a different state to go to grad school. I will be working on my MA in Creative Writing. It's going to be a challenge being so far away from my sisters (they are both a Texas A&M, which will be an 8 hour drive from me), because I have really enjoyed my time with them this summer.
2. I'm excited yet so nervous to start classes. It all begins on the 18th. I'm a lot more at peace about it though ever since I dropped a course en lieu of taking a Sci Fi/Fantasy Writing course, which I'm super excited about. But on top of that I'm super nervous at having to take a grad level Lit Theory class. It was the hardest class I had ever taken in undergrad, so I know it's going to kill me this next semester.
3. Buy Bookshelves. Along with moving comes the wonderful, exciting experience of buying new bookshelves! EEKKK!!!!
2 things Addison is looking forward to this month:
1. Grad school starting! I'm ready to be back in class and have a normal schedule.
2. I'm buying a new laptop this month! My computer is about to meet its demise, and I need a new one terribly.
This is a mural in my hometown in Texas, and this is what inspired my painting binge. (Amanda)
One must always take a selfie before having liver tests done. Am I right? (Addison)
Amanda's favorite quote(s) of the month:
Love isn't always pretty, Tate. Sometimes you spend all your time hoping it'll eventually be something different. Something better. Then, before you know it, you're back to square one, and you lost your heart somewhere along the way.
--Ugly Love by Colleen Hoover
I'm convinced that people come across others in life whose souls are completely compatible with their own. Some refer to them as soul mates. Some refer to it as true love. Some people believe their souls are compatible with more than one person, and I'm beginning to understand how true that might be.
--Maybe Someday by Colleen Hoover
For her I bend, for you I break.
--Maybe Someday by Colleen Hoover
Addison's favorite quote of the month:
I'm a fool. At least I'm a self-aware fool.
--Ugly Love by Colleen Hoover
Never have two sentences described the way I love so accurately.
What were your highlights of the month?