For so long, I was looking forward to reading this. Disney-Hyperion doesn't like us, so it seems because we never get cleared for eARCs of their books, so that meant I had to buy this one. And that's just what I did; I preordered it and everything. I even read Poison Dance (the prequel novella), so I had rather high expectations.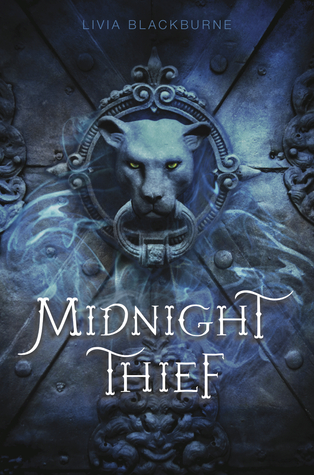 Publisher: Disney-Hyperion
Publish Date: July 8th 2014
Genre: Young Adult, Fantasy
Synopsis:
Growing up on Forge's streets has taught Kyra how to stretch a coin. And when that's not enough, her uncanny ability to scale walls and bypass guards helps her take what she needs.
But when the leader of the Assassins Guild offers Kyra a lucrative job, she hesitates. She knows how to get by on her own, and she's not sure she wants to play by his rules. But he's persistent—and darkly attractive—and Kyra can't quite resist his pull.




Tristam of Brancel is a young Palace knight on a mission. After his best friend is brutally murdered by Demon Riders, a clan of vicious warriors who ride bloodthirsty wildcats, Tristam vows to take them down. But as his investigation deepens, he finds his efforts thwarted by a talented thief, one who sneaks past Palace defenses with uncanny ease.




When a fateful raid throws Kyra and Tristam together, the two enemies realize that their best chance at survival—and vengeance—might be to join forces. And as their loyalties are tested to the breaking point, they learn a startling secret about Kyra's past that threatens to reshape both their lives.

In her arresting debut novel, Livia Blackburne creates a captivating world where intrigue prowls around every corner—and danger is a way of life. (Goodreads)
This book took way to long to set up the scene in my opinion. Yes, I get that we need to know characters, backgrounds, but over a hundred pages, gets really tiring and tedious.
I mean I liked Kyra; she was a cool character. Flick was interesting too, but they didn't quite do it for me. Tristram was cool, but the one I liked the most was James, but it was because he was mysterious and you could never quite gauge him.
I pretty much made it through half of the book. If my life hadn't gotten crazy (and if I hadn't gotten sidetracked with the amazingness that is Outlander by Diana Gabaldon) I would probably have finished it, but a month having it as my currently reading book on Goodreads, I decided to shelve it. Maybe I will pick it up later and try again, and hopefully I will love it when I do.