Why I Chose This Book:


When I read the synopsis of this book I was instantly hooked. Give me a magical book mixed with a seaside love and I am yours forever. There is something about magical realism that appeals to me as a reader. Perhaps it is because I like to think there is still a bit magic left in this crazy world. Regardless, I was captivated by charmingly enticing novel.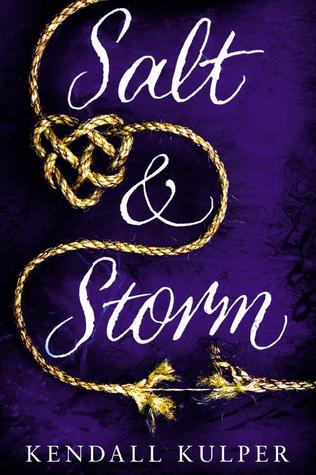 Publisher: Little, Brown Books for Young Readers
Publish Date: September 23rd 2014
Format: ARC
Genre: Young Adult, Fantasy, Historical Fiction
You don't know what you must give up to become a witch.




Avery Roe wants only to claim her birthright as the witch of Prince Island and to make the charms that have kept the island's sailors safe at sea for generations, but instead she is held prisoner by her mother in a magic-free life of proper manners and respectability.




Avery thinks escape is just a matter of time, but when she has a harrowing nightmare, she can see what it means: She will be killed. She will be murdered. And she's never been wrong before.




Desperate to change her future, Avery finds a surprising ally in Tane—a tattooed harpoon boy with magic of his own, who moves her in ways she never expected. But as time runs out to unlock her magic and save herself, Avery discovers that becoming a witch requires unimaginable sacrifice.




Avery walks the knife's edge between choice and destiny in Kendall Kulper's sweeping debut: the story of one girl's fight to survive the rising storm of first love and family secrets. (Goodreads)
What I Liked:
Salt & Storm is riddled with old ideas brought back to life. Yes, a story of witches has been done before. We are the Harry Potter generation, after all. What makes this book unique can be found in the details. Avrey Roe comes from a long line of Roe witches. These women are brave and sacrificial, giving up their lives in order to serve the island that they love so much. Tied to the island, they control the elements of nature, helping mariners and villagers alike.
Kendall Kulper's storytelling is so exquisitely beautiful. She able to bring to life the character of Avrey and convey her youthful passion for life, love, and the island itself. At the same time, the reader can feel the ancient familial undertones that guide Avrey's life. Everything about this story is pushed forward by love, even when the choices that are made seem completely opposite.
What I Loved:
This story is wildly feminist without overdoing it. The women in this story are strong. Men may come and go, as well love and heartbreak. But like a lighthouse on a lonely shore, the Roe women remain constant. The strength of the Roe women goes back generations as Avrey learns of her past. She is a girl born of magic and memories, and she sees that love sometimes requires sacrifice.
Placing this story on a lonely whaling island makes the heart of the novel so much sweeter. It adds a poignant touch to the characters. Pain and love, seasides and sacrifice. They all seem to go together so brilliantly--like opposite sides of the same coin. There is just so much about this book that was executed perfectly. Kulper's prose is one that can make your heart ache and soul soar.
Final Thoughts:
This tender little novel has definitely made its way my "favorites" shelf. Do yourself a favor and preorder this book now. You won't regret it.
I gave this book five stars on Goodreads.