5 things that happened this month:
1. I was writing like a fiend this past month. I had to write a flash fiction piece for USA Networks -which I got a lovely commission check for -and then I had to write a 25-page short story for my SciFi/Fantasy writing course. I just turned it in yesterday, so I'm a bit nervous about what my professor will think EEEKkk! (Amanda)
2. Heir of Fire came out!!!! So this was a HUGE deal to me! I had been waiting a whole freaking year to get my hands on that beauty, and when the day came, I was in Barnes & Noble to buy the first copy I saw. My heart was so full in that moment, and then it broke into a thousand pieces as I read that beautiful, beautiful book. (Amanda)
3. Something random and fun: I visited my family a few weekends ago, and I went out on a shooting range with my dad. I hadn't shot anything more than a BB gun in years, so I decided I should brush up on my gun safety and target practice. We shot my dad's 270 (which I was only a half inch away from the bullseye at a 100 yard range), and my dad's 9mm. Hand guns are a lot harder to shoot, FYI. They make it look so easy in the movies. (Amanda)
2 books Amanda enjoyed this month:
1. Mark Wahlberg. I mean let's be honest, I've always loved Mark Wahlberg, but let's be honest he's one of the most attractive and talented actors out there. I've fallen in love with the man all over again. The Italian Job was where I met him and Shooter made me fall in love with the man all over again.
2. Sarah J. Maas' Pinterest. After finished Heir of Fire (which gave me the worst book hangover I've ever experienced, I decided to check out her Pinterest boards. Bad idea. I spent hours on her boards. It's almost embarrassing how much time I've spent on there over the past three weeks.
3. Thor: The Dark World soundtrack
. As I've mentioned above, I have been writing like crazy and I've been listening to the same track on repeat:
Into Eternity
.
4. The Blacklist. Damn that show you guys. So freaking good! It's been a long time since I've marathoned a 22 episode season in less than 72 hours, and now I've got a new friend stuck on it. She finished it in less than 48 hours. So that should tell you something. Go watch it NOW!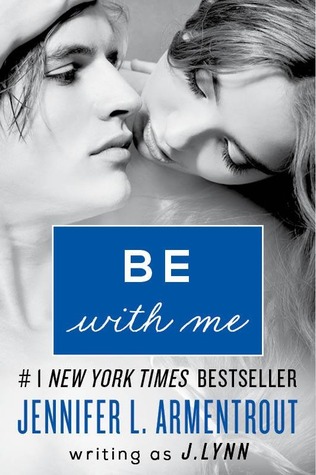 3 things Amanda is looking forward to next month:
1. Over fall break, I'm going to Washington DC to visit my uncle and his family. The last time I was on the east coast was the summer after my eighth grade year. Now that I've graduated undergrad and am now in grad school, I decided that one of my goals is to travel in the States more. Normally, I had gone on an international trip every two years or so, and since I'm not planning on that any time soon, I figured I would do more traveling in the States and visiting family that I don't get to see very often.
2. Fall. I mean who couldn't love the chilly autumnal winds and scarves and boots and pumpkin spice everything? Call me a basic white girl all you want, but fall is the season I live for!
3. MY SHOWS ARE COMING BACK!!!! The last week in September is a glorious time to be alive, because that means about 60% of my shows come back for the next season. I can't tell you how excited this makes me. The only sad thing about it is that there is no more Outlander. Boooo.... :(
I decided to do a monthly shelfie on Instagram with the tag #bookishseasons. Share your seasonally/monthly shelfie using the tag! (Amanda)
Amanda's Favorite Quotes:
You collect scars because you want proof that you are paying for whatever sins you've committed. And I know this because I've been doing the same damn thing for two hundred years. tell me, do you think you will go to some blessed Afterworld, or do you expect a burning hell? You're hoping for hell -because how could you face them in the Afterworld? Better to suffer, to be damned for eternity..."
-Heir of Fire by Sarah J. Maas
And then I am going to rattle the stars.
-Heir of Fire by Sarah J. Maas
What did your month look like?