5 things that happened this month:
1.
A lot of changes happened this month. For one, Addison decided to leave the blog. You can read more about that
here
if you want. Because this happened, the next couple months are definitely going to be a transition to keep up with posts and reviews especially, but I'm really excited where this blog is headed.
2. I spent nearly a week in DC visiting my uncle and his family, and can I just say that it was one of the best trips I've ever had just by myself. It was just me. I wasn't with my sisters or my mom. It was just me, and it was GREAT! I had a blast with my 10 year-old and baby cousins visiting Mount Vernon (George Washington's home and plantation) and Bluemont Vineyard. It was AMAZING!
3. I studied A LOT! Midterms hit this month with a vengeance and stressed me out so incredibly much, but luckily my trip to DC was the perfect de-stresser.
4. Writing...writing...revision...and more writing. I feel like that was the theme of this month. I'm currently in the process of revising one of my novels, and just so you know, the revision process is hard and BRUTAL! But I'm really liking the changes I've made!
5.
I got to meet
Becca from Pivot Book Reviews
! Okay, so let's talk about this wicked cool lady right quick. She is without a doubt one of the most awesome people I have ever met! I posed the idea of meeting up for coffee since I know very few book bloggers IRL, and so that's what we did. I was worried it might be awkward since we really only knew each other via our blogs, but it was so fun! We just clicked and our conversation even made her late to a book signing she was going to that evening! This chick knows and loves books, and that makes her super cool in my book!
2 books I enjoyed this month:
Ruin & Rising
by Leigh Bardugo
1. The Age of Ultron Trailer: I mean seriously you guys! AMAZING! I think I've probably watched it 50 times now. My heart is going to hurt and shatter, I just know it. And I will be there in May on opening night, ready for my heart to be ripped open. And that Pinocchio song! Ugh I think I fell in love.
2. The Notebook Sisters
: Okay, so maybe this isn't a new obsession, but I absolutely LOVE that blog and all of
Cait's posts
! She's so great and fantastic, and I just really want to be blogger best friends with that girl.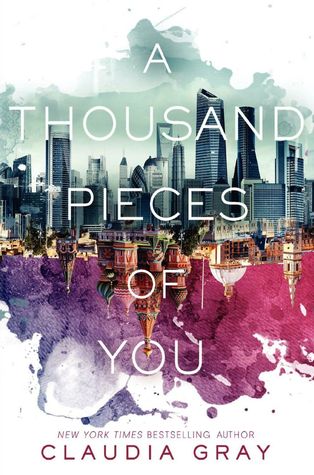 3 Things I'm looking forward to next month:
1. Thanksgiving!! I mean, I'm always looking forward to Thanksgiving no matter what time of the year it is, but I'm extra excited because I will be able to see my family and hang out with both of my sisters and my parents and grandparents, and oh I just love and miss my family.
2. Colder weather! I want to wear scarves and jackets already. This heat is just cramping my cute winter clothing style.
3. I can't wait to get caught up on more writing. I know that sounds funny, since I was writing practically all month, but the more I write, the more I'm excited to write!
October in a photo or two:
Both are taken at the Bluemont Vineyard in Virginia. In the second picture, I'm on the left with my aunt and my adorably sweet baby cousin.
Amanda's Favorite Quotes of the Month:
The world exists and the writer speaks: that is literature.
-Roland Barthes, taken from "What is Criticism" -and my Lit Theory class
Na razrusha'ya. I am not ruined. E'ya razrushost. I am ruination.
-Leigh Bardugo, Ruin and Rising
Beauty was your armor. Fragile stuff, all show. But what's inside you? That is steel. It's brave and unbreakable. And it doesn't need fixing.
-Leigh Bardugo, Ruin and Rising
What about you? How was your October? What fun things did you do?