Why I chose this book:
Some of my earliest memories consist of sitting in church and hearing bible stories of ancient people. While others were fascinated with the stories themselves, I wanted to know more about the people, history, and culture. When I opened an encyclopedia for the first time, I remember feeling overwhelmingly excited to find out that ancient 
R
ome was an
actual place.
Since then, I've jumped on any book that takes place in or around that time period. Yes, I know what you are thinking; I've stated many a time that I
hate
historical fiction. This is still true. But for some reason this doesn't feel like historical fiction, it feels far more exciting and tangible.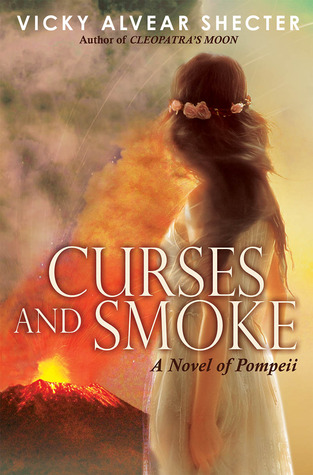 Publisher: Arthur A. Levine Books
Publish Date: May 27, 2014
Format: ARC
Genre: Young Adult, Historical Fiction
Welcome to the world of the fabulously wealthy in When your world blows apart, what will you hold onto?
TAG is a medical slave, doomed to spend his life healing his master's injured gladiators. But his warrior's heart yearns to fight in the gladiator ring himself and earn enough money to win his freedom.
LUCIA is the daughter of Tag's owner, doomed by her father's greed to marry a much older Roman man. But she loves studying the natural world around her home in Pompeii, and lately she's been noticing some odd occurrences in the landscape: small lakes disappearing; a sulfurous smell in the air. . . .
When the two childhood friends reconnect, each with their own longings, they fall passionately in love. But as they plot their escape from the city, a patrician fighter reveals his own plans for them -- to Lucia's father, who imprisons Tag as punishment. Then an earthquake shakes Pompeii, in the first sign of the chaos to come. Will they be able to find each other again before the volcano destroys their whole world? (Goodreads)